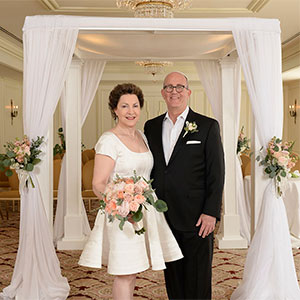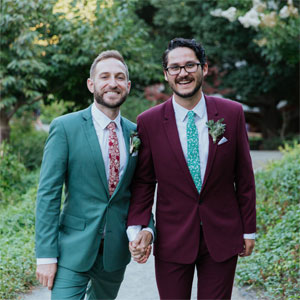 We will always be grateful to Grecia.
By Malek
My partner and I had our initial consultation with Grecia and immediately knew that she was the perfect fit for us. Grecia is warm, kind, and exciting to be around. She took the time to get to know us as a couple and listened to what we wanted out of our big day. Grecia asked thoughtful questions that brought a personal touch to our planning process, and more importantly, she developed an organized timeline which got us on the right track from the very beginning. Grecia has great taste, and she had a hand in almost every aspect of our wedding planning. She helped us pick wedding colors, suggested wedding party outfits, designed our table settings, found beautiful lighting designs, and recommended fun ways to bring a personal touch to really make our wedding day special for us and for our guests. We picked a beautiful garden venue but some of the most beautiful details were suggestions from Grecia.
Planning a wedding can be stressful, but Grecia often said "you don't have to worry about that. That's what you have me for". She was a pleasure to work with and she knew when to step in to make sure that we were sticking to our timeline but also when to give us space when we needed a break from all the decision fatigue. On the day of our wedding, I didn't receive a call from Grecia, a vendor, the venue, or any needy guests. Grecia handled every detail from A to Z and the event went off without a hitch (to my knowledge, anyway).
We will always be grateful to Grecia. She went above and beyond our wildest expectations, and each time we would thank her she would respond letting us know that she was happy to help because she wanted us to have the best wedding possible. I can't recommend Grecia highly enough.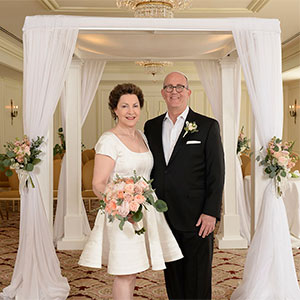 On a 0 – 10 scale, I would rate Grecia Binder at 100!
By Ann R.
She is magnificent; in taste, detail, coordination, follow up, advising and keeping a calm presence in stressful moments.  I have produced over 200 events, and have never worked with anyone finer.  You can feel free to turn the entire event over to Grecia or take as much a part of the planning as you wish.  Her name rhymes with Grace, and that's exactly what she is; graceful, sophisticated, fun and whimsical.  I highly recommend Grecia as a very top wedding coordinator.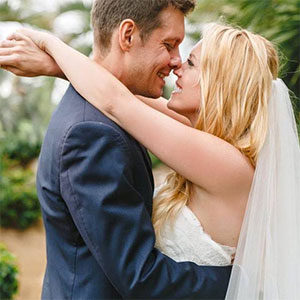 HIRING GRECIA WAS THE BEST DECISION WE COULD HAVE MADE FOR OUR WEDDING!
By Courtney K.
She is professional, helpful, resourceful, and does a great job keeping you calm during the stressful wedding moments 🙂 I hired Grecia in the very beginning of my planning and she helped with everything! She created a monthly timeline for me, she recommend vendors, and was constantly checking in with me. She responded right away to emails and texts. She helped me work within my flower budget and found an amazing vendor for me that exceeded my expectations of what I thought I could afford. She attended vendor meetings with me as well as our food tasting to make sure everything was good with our venue. She reached out to all of my vendors to create the perfect timeline for the wedding day. She understood my vision right away was constantly sending me examples of things I could include to really make the wedding pop! When it came to the day of the wedding everything was flawless. I didn\'t have to worry about anything because Grecia was taking care of it all. She stayed until the very end of the wedding the make sure everything was perfect. I would highly recommend Grecia for your wedding!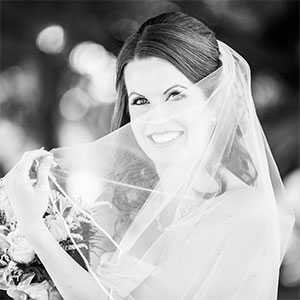 Hiring Grecia and GB Weddings for your big day will ensure your day is flawless and enjoyable!
By Parrish S.
We hired GB Weddings for Day Of Coordination services for our recent wedding and it was such a great decision!  Grecia is the reason our big day was 100% stress-free and enjoyable.
Prior to our wedding day, Grecia was incredibly helpful and attentive and she created a timeline and communicated with all of our vendors.  She was also very understanding of some special rules/regulations we had to abide by since our event was held on a military base.  
On our wedding day, she set up all of our ceremony & reception décor just as we wanted, she calmly made sure we stayed on schedule the entire day, made sure we didn\'t forget to eat, helped our guests when they had needs, and swiftly removed all the gifts and personal items from the venue at the conclusion of the event.  
One of my favorite moments from after the ceremony was when my groom and I snuck behind the building to bustle my train away from guests and, out of nowhere, Grecia appeared with a plate of appetizers for us!  It was so wonderful and exactly what we needed!  She anticipated our needs before we even knew them… and that\'s exactly how she was the entire day.  Grecia was engaged in every aspect of our day and never hesitated to help in any way possible! 
I absolutely recommend Grecia and GB Weddings to all bride and grooms – you owe it to yourself to enjoy your wedding day!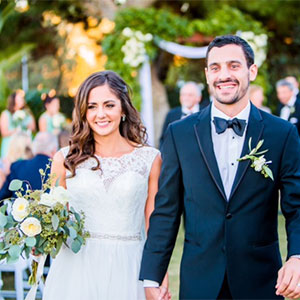 Quality Wedding Planner!
By Jenn M.
We recently just got married in San Diego in November and had Grecia as our wedding planner. Everything about our wedding weekend was better than we could\'ve ever imagined. It was truly a magical day for us and it couldn\'t have happened without the professionalism and expertise of Grecia Binder. Our wedding planning was a little more challenging as well because we live in DC and decided to have the wedding in San Diego where I am from. I was stressed about planning this from the opposite coast, but when we hired Grecia she took control and was able to reassure me everything will fall into place. She guided me to select vendors and advice on decor. She was extremely helpful from start to finish! We highly recommend Grecia for her wedding services to all engaged couples!! She is the best!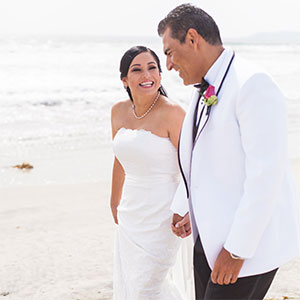 Grecia went above and beyond for our special day!!!
By Cynthia L.
With emails, phone calls, text messages, always keeping us informed on every single detail. Our 20 year Anniversary was so memorable and special. If it wasn\'t for Grecia's attention to detail, classy style and vision our wedding would not had looked fabulous!!! If you need a wedding planner that is dedicated and passionate about her job, pick Grecia you will not regret it! Thank you Grecia!!!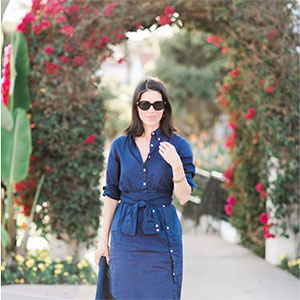 From the very first day I met Grecia, I knew she would be special...and she is!
By Catherine B.
She is uniquely calm and quick, smart and charming, caring and direct. She has the ability to know what you need before you know what you need!!! I want all the couples out there to know that if you\'re looking for the perfect someone to help make your experience a great one, you have to hire Grecia. I HIGHLY endorse her. I trust her, know her and love her! You are, no doubt, in great hands!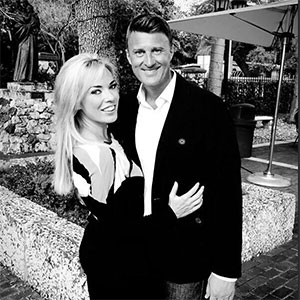 Grecia is simply a grace under fire.
By Whitney S.
I\'ve been lucky enough to see for myself the dedication and love she puts into each and every one of her Brides/Grooms. She is passionate about making sure that your vision becomes a reality on your special day. If I could give more than 5 stars, I would!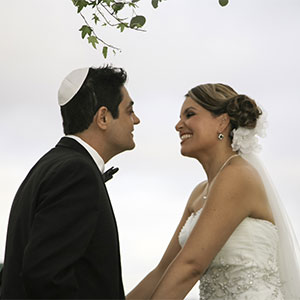 Our October Wedding
By Alejandra E.
I hired Grecia as a day of coordinator being I had almost everything ready for my wedding. Three weeks before, she took hold of the vendor list, the bridal party and loose ends here and there and made sure everything was on time and perfect. She made me relax and focus on my dress, hair make up and not worry about anything else. She is very nice, calm and sociable. My family loved her. I highly recommend her services.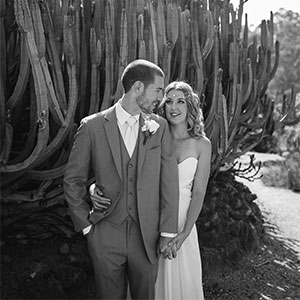 Me and my husband got married this August.
By Jordan B.
It was one of the most wonderful, special and fun day of our lives and that is thanks in no small part to Grecia. We made the decision to hire a day of coordinator since our venue was one to the public prior to our ceremony, leaving a very small window of time to set up decorations, centerpieces etc. When I was searching for a day of coordinator, I was very surprised to find that several \"did not do decorations\" which I did not understand at all. We eventually found two day of coordinators that we had free consultations with. While both were lovely, Grecia stood out to us as someone who is very professional and capable. She offers different packages including full coordination, month of and day of. We went with day of since I had already hired most of our vendors and mainly needed help with decoration set up, clean up and making sure things went smoothly the day of the wedding. For what we paid, I felt it well worth it. Grecia went above and beyond, helping us by calling vendors on our behalf and reminding us to make payments to our vendors. She also coordinated with everyone, even hair, makeup-up and a friend who was making homemade bouquets in order to ensure everyone was on the same page and on schedule. All of our others vendors also commented on how on top of everything Grecia was. In fact, the contact person from our catering/rental company was a no-show on the day of the wedding however we didn\'t really even notice since everything went so smoothly. I would highly recommend Grecia for any wedding or event, especially if it important for you to be able to relax and enjoy your wedding day.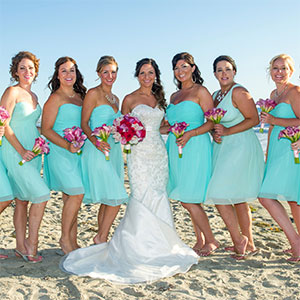 Hiring Grecia was the best decision we could have made for our wedding day.
By Jennifer H.
My husband and I decided to hire a \"day of\" coordinator to help us with the final details, be there to meet/direct vendors, and basically to ensure we didn\'t have anything to worry about on the big day. She did exactly that. She also was really helpful in weeks leading up to the wedding with questions I had about how to do things and protocol on weddings. She ran the rehearsal for us as part of her \"day of\" service, and I am so glad – I can\'t imagine how it would have gone if it was not for her. On the day of, she made everything beautiful and seamless. She is incredibly professional, so very sweet and a pleasure to work with – 5 stars all the way!
Grecia is extremely professional and is great at what she does!
By Honey R.
Let me start by saying that Grecia is extremely professional and is great at what she does! I met her at the annual wedding show early this year. I\'ve talked to a few wedding planners before I decided to go with GB Weddings. And hiring her services was the greatest investment for our special day! Grecia assisted my husband and I with full-service wedding coordination and planning in San Diego. She was extremely helpful in suggesting and selecting excellent vendors that matched what we wanted and were within our budget. I didn\'t have a single problem with any of our vendors during the planning process or the day of our Wedding. All vendors provided excellent services and products. Grecia also provided superior communication via email, text and phone and were willing to work around my schedule and time zone difference. I am active duty Navy, and I was gone majority of the time, but having Grecia update me on specifics and the things that needed to be done, it made the planning process so much easier! She was able to communicate via Email, especially with vendor details and contracts. She made herself available for meetings when I was on a time crunch. Even months prior to and as the day of our Wedding approached, Grecia became increasingly involved with communicating with vendors, creating event diagrams, and timeline schedules. The day of the event she was hands on at all times and ensured our Wedding was perfect! She was able to make little adjustments to our schedule as needed (when my husband and I took longer to take pictures after the ceremony) and everything went so smoothly! Grecia is extremely professional and so pleasant to work with. She listened to our wants and vision and helped us communicate that to our vendors and venues. She made our priorities her priority and made us feel that our wedding was also as important to her as it was to us. This made us feel extra special! On the day of our Wedding, I was stress-free! Grecia ensured that the vendors knew the times they were to set up, where to go, floor plans, decorations, food, entourage, order of events, you name it, and she knew exactly how they were supposed to be done! I would HIGHLY recommend GB Weddings for any wedding, party etc, as she will make sure it\'s something you won\'t forget. Thank you Grecia for making it the perfect day, Caleb and I couldn\'t have been happier and more excited to have you be a part of making our Ever After story possible!
Thank you so much for your help, Grecia.
By Amie M.
You pulled all the loose ends together and we wouldn\'t have been able to do it without you. Many many thanks to you.